org.manager includes a range of inbuilt integrations such as SAP, Oracle, Microsoft SQL Server or IBM DB/2. This org charting software also connects with directory services such as Active Directory. Navigo has data adapters for all standard payroll and HRIS systems.
In addition to HRIS data, org.manager accepts data from any other IT system / data source / Excel doc. This allows for the effective visualisation of Finance, Operational, Marketing, and Sales data.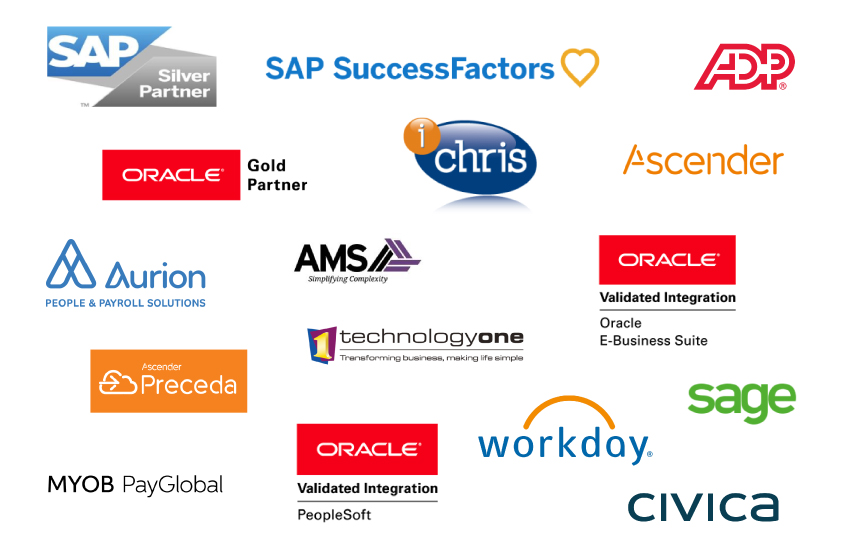 Navigo has developed Org Chart adapters to provide customers with additional information on their employees and positions. Adapters enable you to automate the org chart refresh process by extracting a wide range of fields from your HRIS in a format that can be used by org.manager.
This includes iChris / Chris21, Ascender, Civica, TechnologyOne, Sage, ADP. Additional adapters are created based on requirement.
Import interfaces native to org.manager
SAP SuccessFactors
PeopleSoft
Workday
Oracle HR
Microsoft SQL Server
IBM DB/2
Directory services such as LDAP / Active Directory
Microsoft Excel, CSV, XML
org.manager can be launched straight out of SAP HCM via its managers desktop, PPOME, and PPOSE. SAP data can be processed automatically and visualised in an org chart without user intervention.
org.manager has a high performance SAP function module, which in compliance with the SAP HCM authorisation processes, exports human resources master data from SAP HCM PA and organisational structure data from the SAP HCM organisational management system. This flexible interface also enables individual information types and arrays to be identified and processed.
Success Factors Integration
Running on the SAP Cloud Platform, org.manager [web] for SF can be launched directly through the SuccessFactors™ user interface including single sign on.
The user can select themselves or any colleague in SuccessFactors™ and directly access the org chart. The visualisation can show any employees within any structure (e.g. organisation view) in a few seconds. Next to the default hierarchy structure, org.manager [web] for SF is able to visualise any kind of structures eg organisational, people, position or HR manager hierarchies. Functional links for matrix Managers can also be displayed.
Open interfaces to other data sources
Multiple interfaces enable swift and uncomplicated linkage to nearly any source of data. Next to prominent HR system these can also be databases such as Oracle®, Microsoft SQL Server® or IBM DB/2®, directory services such as LDAP / Active Directory, and last but not least flat data from Microsoft Excel, CSV, etc.
For on-the-go or smaller group meetings the org.manager mobile portal provides instant access to organisational information via an iPad App and mobile responsive view for any mobile device.
Suited for daily use, this gives access to organisational charts as well as deeper level information about departments, employees, and positions.