org.manager is a workforce modelling tool that allows you to manage change in a quick and agile fashion. Visualise real-time HR data in one place and automatically push into an accurate org chart. Using org charts to restructure allows you to collaborate more effectively, measure how each workforce model aligns with strategic objectives and to keep a log of each change made.
Scenario modelling lets you copy current views of your organisation, create multiple scenarios and compare them side-by-side to choose the best option to move forward. Easily create plans for restructuring an entire business unit or to replace a key individual.
Key restructuring features in org.manager:
Building "what if" scenarios
Copy your existing organisational structure and create a new model that can be shared and discussed. All changes are automatically highlighted for easy identification.
Dynamic budget, salary and headcount modelling
Key metrics automatically recalculate, helping you to identify which models meet KPIs relating to budgets, salaries, headcount or span of control, or any issues that fall outside the set plan.
org.manager has advanced functionality that provides project teams an easier process to model and interact with their data. Employees, departments and reporting structures can be moved to their new location, or they can be sidelined temporarily on the workbench or via the copy/paste clipboard. The clipboard and recycle bin add flexibility in how users model their new scenarios.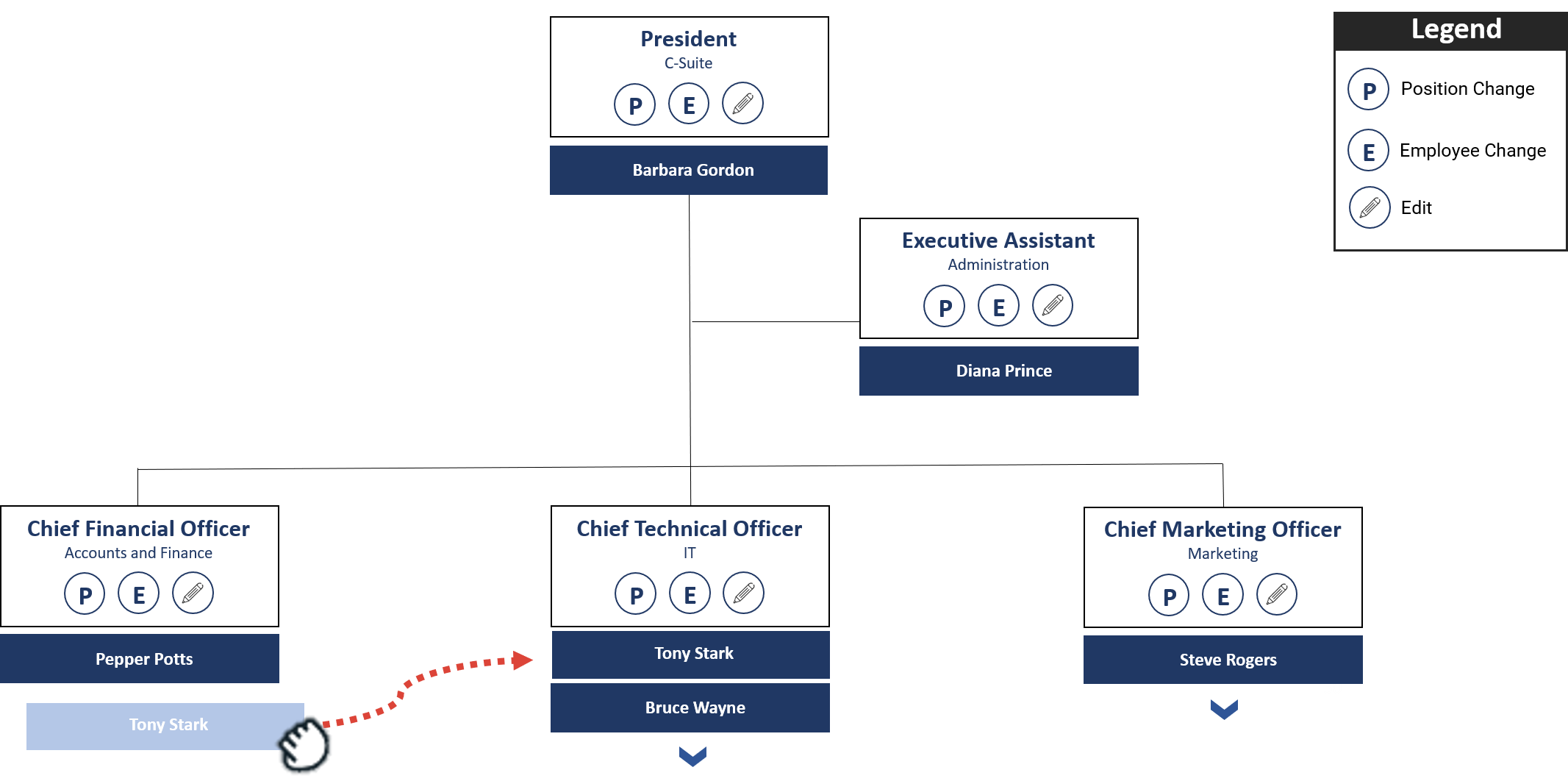 Secure Sharing & Collaboration
Organisational modelling requires close collaboration across many lines of business, HR and executives. Conveying even simple updates can be a challenge, generally requiring a mix of spreadsheets, manually created Visio charts and meetings. org.manager is the fast and easy solution to cut through this process, making restructure collaboration and approval much easier.
Share plans (or "simulations") with managers visually, displaying the new structure in an org chart with tracked changes

Ensure security, with role-based access and limited views tailored to each individual

In-built export options include print, PDF, PNG, PPT, Excel and preformatted for clipboard

Publish and share plans via an email link to a private work space for individual review and continued discussion